NCW 2021 – Fast or Slow … Chemistry Makes It Go!
NCW 2021 –

Fast or Slow … Chemistry Makes It Go!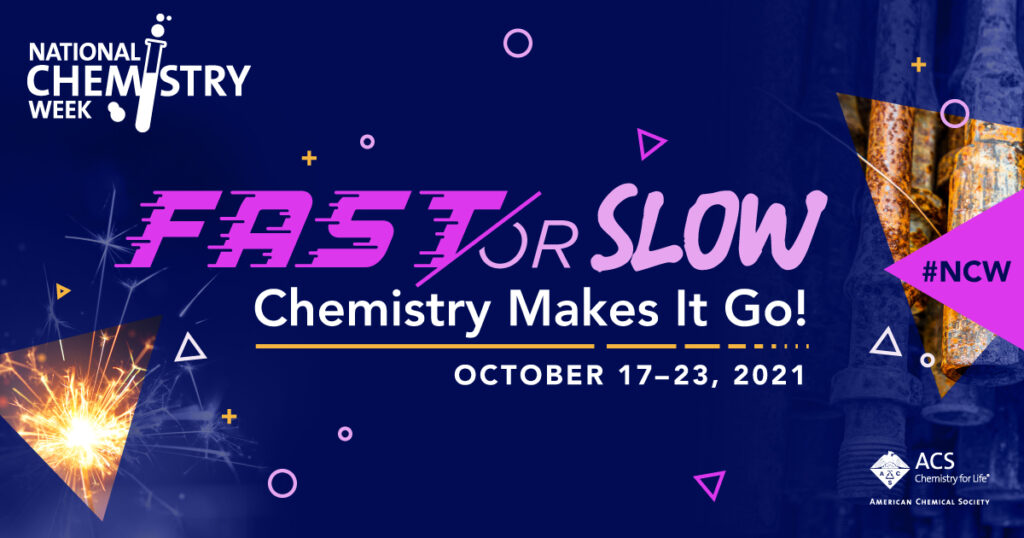 Thanks to all who helped with a day of hands-on chemistry fun at the Solano Sidewalk-a-Faire on Sunday, September 12th. Alex Bruefach was there at 9 AM to help your NCW coordinator with setup. Michael Cheng joined us at 10 AM, and we had a steady stream of visitors to our booth at the corner of Solano Avenue and Santa Fe Avenue in Albany, CA. They learned that it takes a catalyst to decompose hydrogen peroxide, but the results are impressive (Elephant's Toothpaste). Then, on our signal, they added hydrogen peroxide to the Iodine Clock Reaction and waited eagerly for the sudden color change that gives this reaction its name. We also observed the rapid color change when UV-sensitive beads are exposed to the Sun. In the dark, they quickly revert to their colorless state — unless they are sitting on ice! In the afternoon, Hong Yu and Linda Wraxall arrived to help out, and Michael returned to assist with packing up. Well, that was fun!
Access Celebrating Chemistry online for fun, SAFE, hands-on science activities that you can try at home. Contact the NCW Coordinator for printed copies and NCW souvenirs for your classroom or community group.
Announcing the NCW 2021 Illustrated Poem Contest for students K – 12! Submit your entry electronically by October 24th; be sure to include the Entry Form.
Stay tuned for some great reaction videos; contact the NCW Coordinator and your own video could be featured here! You can upload your video at this link — if it fits the NCW theme, we'll feature it on this page!
More science fun during National Chemistry Week: register for SciFest – USA Science & Engineering Festival.