NCW 2020 – Sticking with Chemistry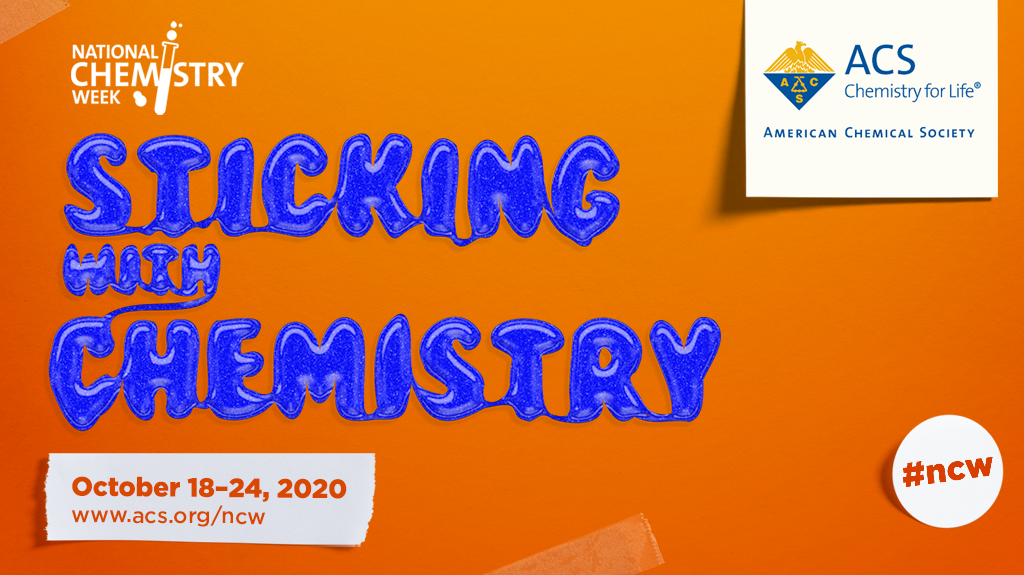 NCW 2020 will be unlike any previous celebration, with most events held virtually. Wherever you are, we have plenty of resources for hands-on activities that you can try with your students, teachers, or family.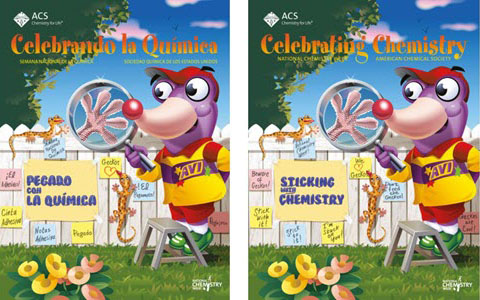 Join the ACS for two FREE webinars on Wednesday morning, October 21st at 9 AM and 11 AM PDT:
Learn about the importance of adhesives, applications of adhesion science, and future directions of the field from industry leaders from 3M, Henkel, and more! Register HERE.
Panelists:
• Dr. Lily Raines, Manager, ACS Office of Science Outreach (moderator)
• Dr. Alejandra Alvarez Albarran, Materials Engineer at Facebook Reality Labs
• Dr. Ann Fornof, Senior Research Specialist at 3M
• Dr. Charles Paul, Vice President of Technology at Henkel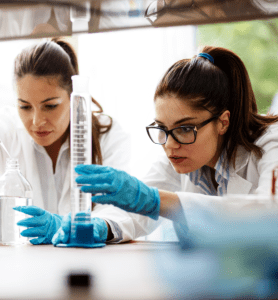 Carreras en Ciencias – Miércoles, Octubre 21, 11:00 am – 12:00 pm PDT Por segundo año, el Consulado General de México en San Francisco, en alianza con Science at Cal de UC Berkeley, serán anfitriones del "Día de la Ciencia", un evento que le da la oportunidad al público de habla hispana de interactuar con científicos de diferentes campos y de tener una experiencia práctica con actividades científicas. Este evento consistirá en una mesa redonda virtual con 6 científicos de UC Berkeley y Berkeley Lab como panelistas que estarán hablando acerca de su carrera en ciencia, desde química, biología, física y otros. Esperamos poder desmitificar las carreras científicas y al mismo tiempo inspirar a los jóvenes para que posiblemente estudien una carrera científica. Este evento será en español.
If your school or community group would like printed copies of Celebrating Chemistry (in English or Spanish), please contact the Cal ACS office or your National Chemistry Week Coordinator. We also have NCW favorites such as Balloons, Nanomoles, Stickers, and Periodic Table Wallet Cards.

Stay tuned for online demonstrations as we celebrate Mole Day (October 23rd). And, join our SF Bay Area friends online for the Bay Area Science Festival! Here are some chemistry highlights:
From Clorox: The presenter is Barbara Ekerdt, and the activity is making glue from milk curds, with a live presentation on Thursday (October 22nd) from 2 PM to 3 PM PDT.
Our friends in the Silicon Valley Section will present: Forensic Chemistry for the Family: Solving Mysteries through Chemistry – Saturday, October 24th, 2:30 PM to 3:30 PM PDT
And, from the Stanford Polymer Collective (SPC) will present on Sunday (October 25th) from 1 PM to 2 PM: The Science Behind Hand-Pulled Noodles