Cal ACS Water Quality Kit
California ACS and Silicon Valley ACS launched a Citizen Science Water Quality Kit in 2021. The kit is made for 4th – 9th graders and provides supplies and directions to perform five experiments, ranging from measuring pH to chlorine and iron. Students are encouraged to go out in their neighborhoods and collect water samples. The objective is to teach Bay Area students about water quality, how to interpret data, and why water quality matters, especially in drought-prone areas.
Our three main goals include:
1) To provide STEM experiments to students
2) To collect data and map the quality of water in our watershed. The data will be publicly available for all to access. This phase of the project is still in development
3) To inspire actions that will preserve water quality through citizen engagement, educate about water pollution and the beneficial uses of water in the Bay Area.
You can download the Water Quality Kit Manual to use at home! This manual comes with each kit, but can also be a guide if you already have some water testing supplies, like aquarium or pool supplies. We also have a tutorial video to help with experiments! Finally, our online data entry form can be found here. We are still in the process of optimizing how we collect our citizen science data, and you can help by entering yours!
Currently, the water quality kit is being rolled out as a pilot program for monitoring water quality – we are relying on participation by volunteers, educators, and students, and hope to partner with more Bay Area groups to share our kit. If you are interested in receiving water quality kits, whether for home, classroom, or other educational uses, please contact us at office@calacs.org.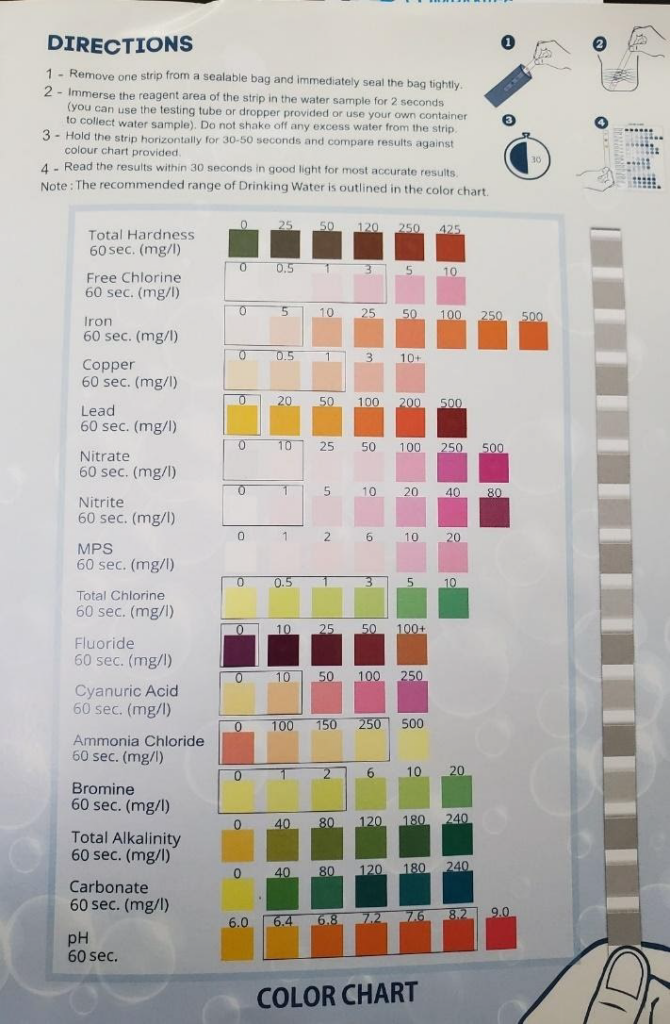 Here's an example of our test stripes that help detect a number of water quality parameters.