25th Annual ChemLuminary Awards Ceremony
The 25th Annual ChemLuminary Awards ceremony was held at the San Francisco Marriott Marquis, Salon 8-9, on Tuesday, August 15. The celebration began with a poster session and reception, followed by the presentations of awards given by 22 committees of the Society, and event continued with a dance party until midnight.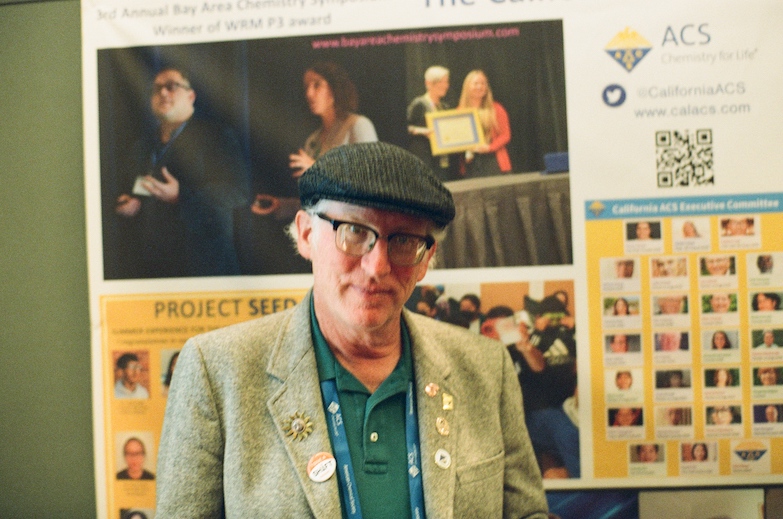 Sunny C. Tang, President of the AllPeopleBeHappy foundation, on behalf of Mamie W. Moy, University of Houston, recipient of the 2023 Award for Volunteer Service to the American Chemical Society, delivered the keynote address. This year's theme, "Harnessing the Power of Our Volunteers," honored our volunteers' work to continue improving all people's lives through the transforming power of chemistry.
The California Section was a finalist for eight awards:
Local Section Partnership Award/Marinda Li Wu Award
MAC Industry Engagement & Outreach
Most Outstanding Local Section Women Chemists Committee
Outstanding Continuing Public Relations or Communications Program of a Local Section
Outstanding Local Section Industry Event
Outstanding Ongoing CCEW Event
Outstanding Project SEED Program Award – Large Site
Outstanding Virtual Event for CCEW or NCW
The California Section won the Continuing Public Relations award and the Local Section Industry Event award for the the Bay Area Chemistry Symposium. We shared the Project SEED award with the Midland Section. Congratulations to everyone in the California Section, and special thanks to Past-Chair Fanny Frausto for putting together an award-winning annual report. Here's the photo gallery: