The ACS National Meeting is coming to SF!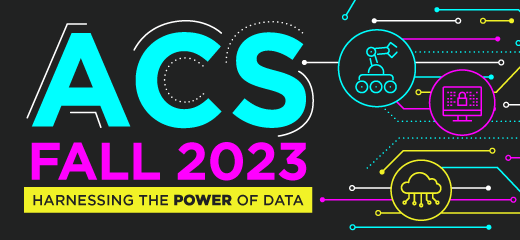 We cordially invite Cal ACS members, colleagues, and friends to join us in San Francisco, August 13th – 17th, at Moscone Center and the surrounding downtown hotels. There will be free shuttle bus service from Moscone Center to all locations, and the ACS will provide CHILDCARE to registered meeting attendees who request it. Download the childcare brochure HERE.
We encourage you to stop by the California Section hospitality booth in Moscone Center North, where you can learn more about Local Section activities, find answers to your questions, and collect some fun souvenirs. Even better, volunteer to help out at the booth!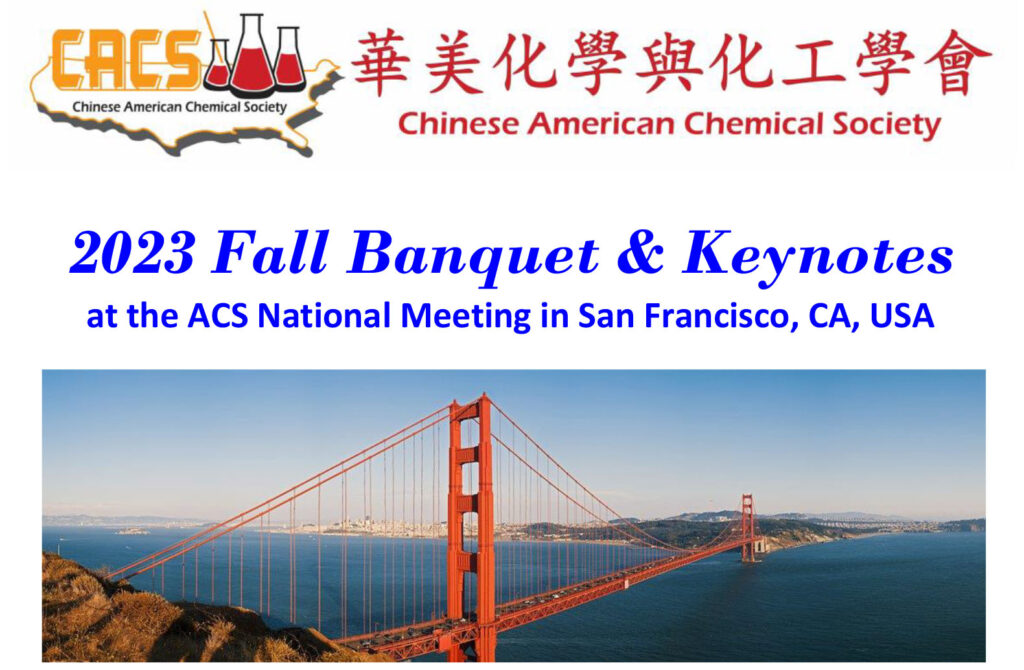 The Chinese American Chemical Society will host a Banquet with two keynote speakers and opening remarks by former ACS President Dr. Marinda Li Wu, on Monday evening, August 14th, 6 PM to 9 PM. More details on the Cal ACS calendar; purchase tickets with your ACS Meeting Registration.
On Saturday, August 12th, ACS President Judith C. Giordan will host the Kids Zone, a FREE public event at San Francisco's Children's Creativity Museum. Meet other chemists, try four hands-on activities, and collect educational giveaways! This event will feature the following activities:
Cloudy with a Chance of Clear Color: Add an acid-base indicator to milk of magnesia. Then add citric acid for dramatic color changes that cycle through a few times until the cloudiness disappears!
Make-and-Take Lotion: It's a mixture; it's a suspension, it's an emulsion; it's lotion! Science has the solution to DIY lotion.
Connect with Slime: Your body makes a viscous liquid like slime to get the germs out of your nose. Make a model of slime to take home!
Fruit Juice Sleuth: Add drops of juice to a solution of starch and iodine to find out which beverage contains more vitamin C.
Register HERE to attend the Kids Zone!
Register HERE to volunteer at the Kids Zone!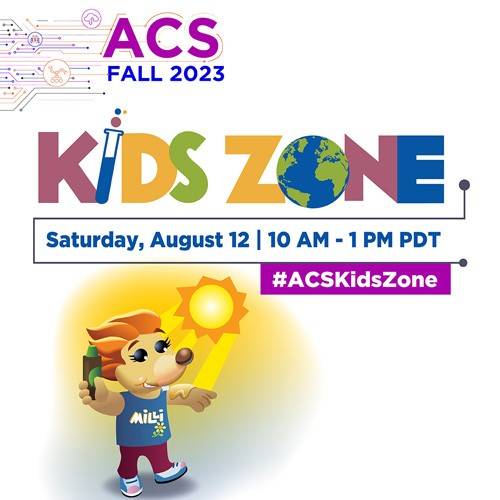 See you in San Francisco!