Merck Research Laboratories In South San Francisco – Discovery Chemistry At Merck In The Bay Area
Saturday Feb 13th from 10:30am – 12pm PT
Register here.
Presented by the Women Chemists Committee — All Are Welcome
Time
10:30 – 11:00 a.m. Chatting
11:00 a.m. Talk and Discussion
Reservation
RSVP by February 2, 2021.
For more information visit our website at www.calacs.org or email office@calacs.org.
Here is the link for reservations starting December 28, 2020.
https://www.brownpapertickets.com/event/4854220
About the speaker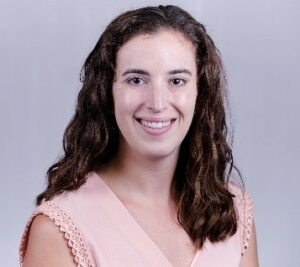 Dr. Jillian R. Sanzone received her B.A. from New York University in Chemistry. She went on to earn her Ph.D. in 2018 at New York University under the advisement of Professor K. A. Woerpel working on the development of new synthetic reactions involving strained cyclic alkenes. In 2018, she relocated to San Francisco and started working in the Discovery Chemistry group at Merck Research Laboratories in South San Francisco, CA. Her current work includes inventing new small molecule drugs for the treatment of metabolic diseases and designing novel synthetic methods to enable medicinal chemistry programs at Merck.
Abstract
In this talk, Dr. Sanzone will highlight the new Merck Research Laboratories site in South San Francisco, CA. Merck is a global healthcare company headquartered in New Jersey focusing on oncology, vaccines, infectious diseases, COVID-19 treatments, and cardiometabolic diseases. The Merck discovery hub in South San Francisco was established in 2017 and has grown to over 200 employees in the newly designed 290,000 square foot research and office space. The South San Francisco site focuses on developing treatments for cardiometabolic diseases and oncology. The Discovery Chemistry group enables these goals by leveraging the strong chemistry and scientific expertise at Merck to focus on discovering better molecules faster across modalities and advancing the best molecules into the pipeline to deliver to patients.