Chemists Celebrate Earth Week 2020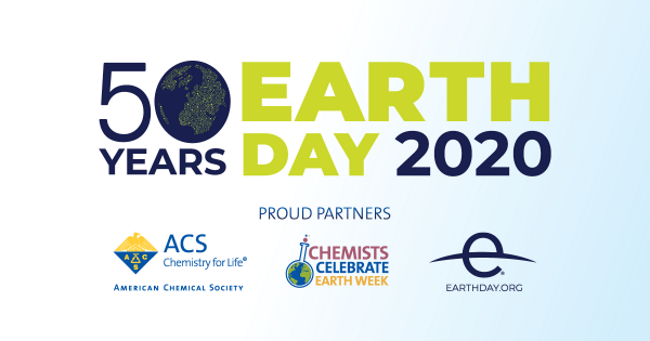 On April 22, Earth Day 2020 will mark the 50th anniversary of the world's largest environmental movement, and the American Chemical Society (ACS) is a proud partner for this milestone event.
The Great Global Cleanup – Cancelled
Please stay safe in your communities!
"Protecting Our Planet Through Chemistry"
The California Section is sponsoring a digital Illustrated Poem Contest for students in kindergarten through 12th grade.
Contest rules here. Entry Form here.
Contest Deadline: Monday May 4th, 2020
Prizes: $50 gift certificate to ACS On-line Store
Contact: Sushila.Kanodia@gmail.com/510-351-9922 (section office)
2950 Merced St #225, San Leandro, CA 94577
Winners of California Local Section's Illustrated Poem Contest will advance to the National Illustrated Poem Contest for a chance to be featured on the ACS website and win prizes!
Cal ACS at the Korematsu Middle School Science Fair – 06 February 2020
Cal ACS Volunteers at the Glorietta Elementary School (Orinda, CA) Science Fair – March 4th, 2020
The annual celebration scheduled for Saturday, April 18th 2020 has been canceled so that our communities can cope with the Coronavirus.
ACS has resources available for hands-on activities that you can do at home! Our Earth Week 2020 theme is "Protecting Our Planet Through Chemistry" . You can read/download Celebrating Chemistry (in English and Spanish) and then share your photos and stories on our Facebook page.
Access additional education resources, including free Earth Week related video content