Apr
22
Sat
2023
John Muir Birthday­ – Earth Day Celebration

@ The John Muir National Historic Site
Apr 22 @ 10:00 pm – 4:00 pm

Celebrating John Muir's 185th birthday
the 53rd Anniversary of Earth Day
and the National Park Service Centennial
plus the 68th Anniversary of the John Muir Association 
Cal ACS will be there with hands-on chemistry, featuring the 2023 Earth Week theme,
"The Curious Chemistry Of Amazing Algae"
The California Section will join numerous other community and educational organizations for the return of this Earth Day celebration to Martinez.  Look for the Cal ACS canopy, where visitors will discover how algae make oxygen by splitting water using the power of sunlight.  They can also try splitting water by electrolysis, using electricity from photovoltaic panels.  And, they can make their own UV light-detecting bracelet using photochromic beads.
If you can help out at the ACS booth, please contact Sushila Kanodia.  See you there!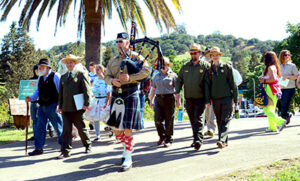 View Conservation Award Recipients and Achievements

Admission and parking are FREE!
May
6
Sat
2023
Northern California ACS Undergraduate Research Symposium

@ Saint Mary's College of California
May 6 @ 8:30 am – 12:30 pm
Saint Mary's College of California is proud to host
The 2023 ACS Northern California ACS Undergraduate Research Symposium
May 6th, 2023, 8:30 am – 12:30 pm.
Call for Abstracts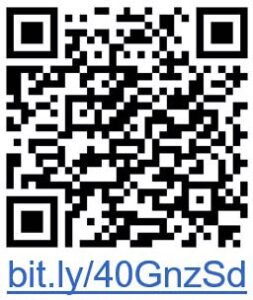 Please encourage your students to submit an abstract by the April 24, 2023 deadline at
https://docs.google.com/forms/d/e/1FAIpQLSd5jFQKujLhG6j4_oo YXNRpR-rmItKkMtNGABgOmQ8oVPgh_Q/viewform?usp=share_link
or using the QR code.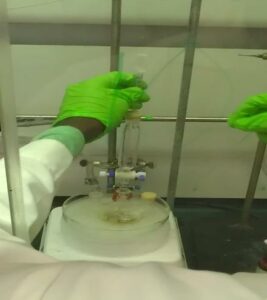 Please note that because we are re-establishing the symposium after almost three years, there will be no keynote speaker this year. The symposium is designed so that you can plan your own lunch accommodations.
We request one or two faculty contacts for each educational institution to facilitate communication.
Oral presentations will be 15 minutes.
Posters will need to be a maximum of 3 ft. height x 4 ft. width.
For more details contact Steven Bachofer at bachofer@stmary-ca.edu. Please include NorCal Undergraduate Symposium on the subject line.