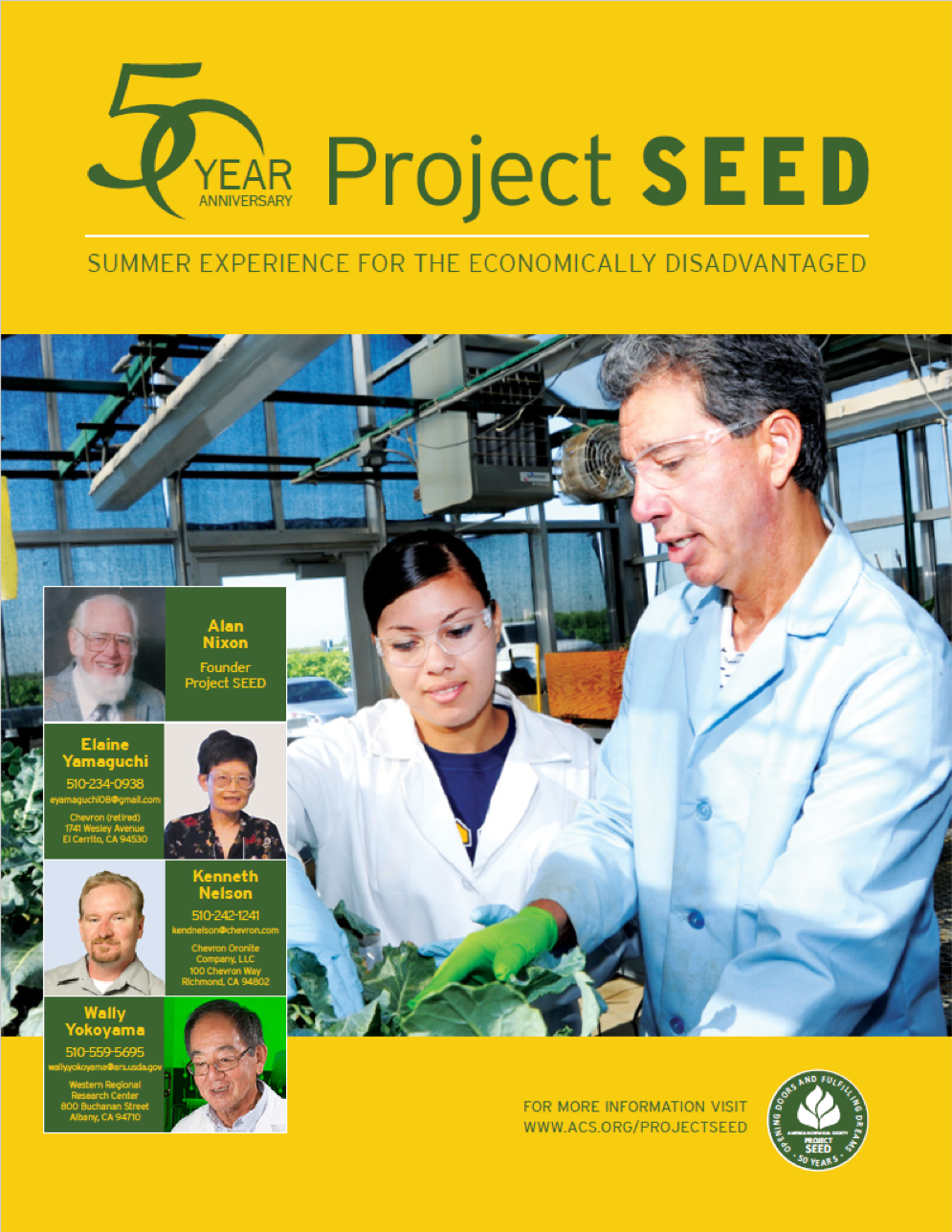 106386_ProjectSEED_2018Poster_FINAL

SEED is the social outreach program of the American Chemical Society (ACS).  It provides paid summer internships in local research laboratories for high school students who have taken a course in chemistry and are economically disadvantaged as defined by federal poverty guidelines.
————————————-
Project SEED Students for 2016
——————————
and check out the video, narrated by its CalACS Program Chair, Elaine Yamguchi.
Project SEED
2014 Project SEED Program
For more info send email to: eyamaguchi08@gmail.com
A donation of 2500 will support a SEED I student for one year. All or part of that amount offers a deserving student a life changing experience. Read about the experience of a former Seed student, Jessica Siu.