calacs
———————————————————————————
Statement of the Family of Dr. Carl Djerassi, January 30, 2015
Dr. Carl Djerassi, renowned scientist, author, and philanthropist, died peacefully, surrounded by family and loved ones, in his home in San Francisco, California on Friday, January 30, 2015. Dr. Djerassi's death resulted from complications due to cancer. He was 91. His life and career included remarkable productivity and achievement in science, academia, and the arts, as well as personal tragedy in his expulsion from his childhood home following the Nazi Anschluss in 1938 and the death of his daughter in 1978.
Dr. Djerassi is survived by his son, Dale Djerassi, stepdaughter Leah Middlebrook, and grandson, Alexander M. Djerassi. He will be missed dearly.
---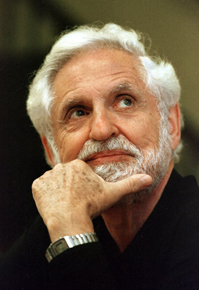 Contributions may be made to the Carl Djerassi Memorial Fund, 2325 Bear Gulch Road, Woodside, CA 94062
———————————————————————————————————————–
———————————————
———————————————–
==========================
———————————————–
Scheduled Section Meetings for 2015
———————————–
——————————-
Visit our Sponsor's website by clicking on the logo
————————————–
——————————-
———————————
California Section Officers
Chair  Charles Gluchowski
Chair-elect Lou Rigali
Secretary Michael Cheng
————————————-
Solano Stroll
————————————
Section Councillors' report fall 2014
————————————–
ChemLuminary Award Winner for Outstanding Performance
by a Local Section (Very Large Size) for 2013!
Mark Frishberg, Chair and Wally Yokoyama, Past Chair, accept the Award
from Martin Rudd, LSAC Chair and Marinda Wu, ACS Past President.
———————————
Awards
Please check the nomination forms for Educational Awards, Lloyd Ryland  Award for Teachers, and the Chemistry Olympiad nominations
———————
Roughly 25-30% of every dollar generated from sales will go directly to the section to be applied to various outreach programs that the section supports. Information on some of these programs is listed under the program tab on the CALACS website. If you are interested in supporting programs with a contribution or grant, please contact our office at calacs.org or (510) 351-9922.
————————
We encourage all Members of the Section to the monthly business meeting (EXCOMM). Join your colleges and fellow members in helping  the Section  meet its stated mission.
Use this site to locate Events like Science Cafe and the programs at the  Women Chemist , Younger Chemists, and many of our other outreach programs  listed under Committees found under the About US  tab .  We always welcome  the help of  our Members.
You can also find information about our Section monthly meetings here or under the Events tab. Also Check the What's New tab. Your comments and suggestions are appreciated.
——————————————-