Tribute to Mark Frishberg 1946 – 2021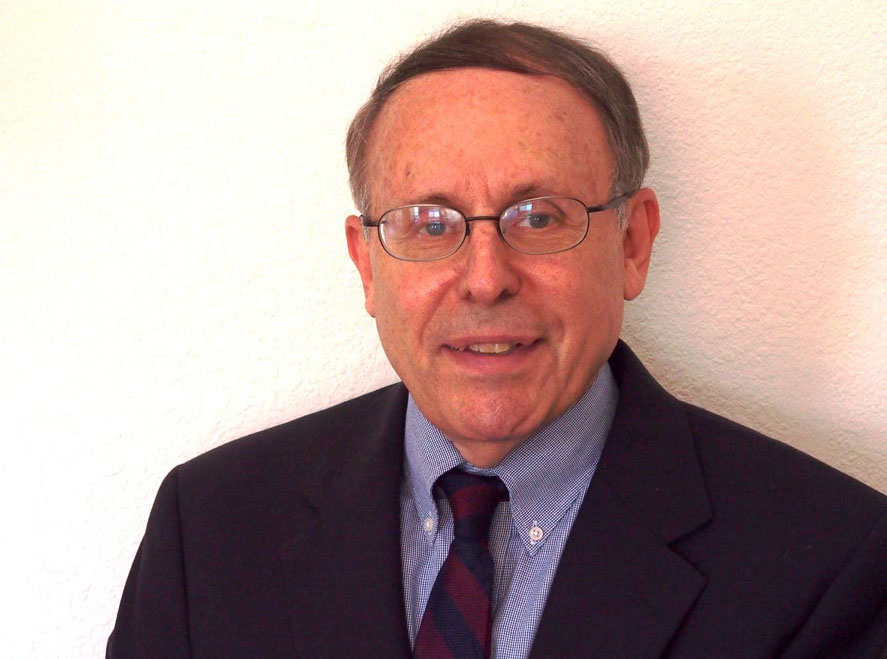 Our Councilor, former Chair, ACS Fellow and 50-year ACS member Dr. Mark D. Frishberg passed away on July 8, 2021 at 75 from multiple myeloma in Seattle. Mark was raised around Philadelphia and attended Case Institute of Technology for his B.S. in 1968, followed by a M.S. (1971) and Ph.D. (1973) from Carnegie-Mellon University in Organic Chemistry. After graduation Mark and Kathy moved to Kingsport, TN and Mark joined joined the Tennessee Eastman Division of Eastman Kodak in Kingsport, TN.
For almost 30 years Mark worked for Tennessee Eastman in Kingsport, in Rochester, NY and then back in Kingsport; and later for Kodak in Rochester and finally for Eastman Chemicals (which had been spun out of Kodak) back in Kingsport. His career there initially was in the research labs in Kingsport working especially on purine chemistry and synthesis, and then moving into custom manufacturing customer relations and business development. In 2002, Mark retired, and he and Kathy and family moved west to Santa Rosa, CA where he became President of Seres Laboratories, Inc. until 2010. He became a Consultant in Custom Organic Synthesis and also Vice President of Business Development at JenKem Technology, Inc. In his career, Mark contributed to the commercialization of sixteen active pharmaceutical ingredients and medical devices, gave over 150 chemistry/pharmaceutical related presentations in the US, Europe, and Asia, 1981-2002 and holds eight US Patents.
Following the disastrous 2017 Tubbs wildfire in Santa Rosa, in which Mark and Kathy lost their home, they relocated to Seattle to be near their daughter.
Mark was recognized with many honors and Awards in his career recognizing his numerous ACS contributions to the Northeast Tennessee, the Rochester and the California local sections, and to the national efforts of the ACS. A particular mark of his contributions to CalACS is shown by the numerous internal awards culminating in the Walter Petersen Award.
ACS Awards: ACS Fellow 2015; 3P Award, California Section 2019; 2018 California Local Section Outreach Volunteer of the Year; Walter B. Petersen Award for Outstanding Long Term Service to California Section, 2017; Making a Difference Award, ACS Careers Office, 2016; Salutes to Excellence Awards (ACS Membership Affairs Committee, 2011; California Local Section, 2008; ACS Committee on Public Relations and Communications, 2006); Outstanding Service Awards, Rochester Section, 1994 and Northeast Tennessee Section, 1980; Graduate Teaching Award, Carnegie-Mellon University, 1969; Sigma Xi; Pi Delta Epsilon.
Mark began volunteering for ACS activities in his local section(s) shortly after arriving in Kingsport as the newsletter editor for the NE Tennessee Section and continued well into 2021 as a Councilor for CalACS and longtime editor of national meeting reports of Councilors. In almost 50 years of volunteering he was known for his willingness to take on positions, participate in activities especially demonstrations or career counseling. In his many years of Councilor and Alternate Councilor for three sections he served on 7 national committees, being an early founder and chair of the YCC. He also was chair of the NE Tennessee Section and Cal ACS.
Mark Frishberg in his own words: inChemistry
A short listing of his volunteer activities for ACS at many levels:
Service in ACS National Offices: Council Policy Committee, Member, 2018-21; Committee on Divisional Activities, Member 2015-18; Committee on Membership Affairs, Member, 2010-11, Committee Associate, 2009; Committee on Constitution and Bylaws, 2008-09; Committee on Local Section Activities, 1992-95, Committee Associate, 1991; Committee on Public Relations and Communications, 1998-2006, Committee Associate, 1996-97; Committee on Younger Chemists, 1978-83, Chair, 1981-83; Professional Programs Planning & Coordinating Committee, 1981-83; Advisory Group for ACS Communications Strategic Plan, 2006-08; Task Force on Membership Retention, 1992-94, 1981-83; Task Force to Evaluate CHEMTECH magazine, 1981.
Service in ACS Offices: California Section: Councilor, 2015-23, 2007-11; Alternate Councilor, 2012-14, 2006; Chair, 2014; Chair-Elect, 2013; Past Chair, 2015. Rochester Section: Councilor, 1991-95; Alternate Councilor, 1989-90. Northeast Tennessee Section: Alternate Councilor 1980-86; Chair 1979; Chair-Elect 1978; Secretary 1977; Treasurer 1976; Newsletter Editor 1974-75. Professional Relations Division: Alternate Councilor, 2007-09.
Member: Member ACS since 1968. Alpha Chi Sigma. ACS Divisions: Chemical Education; Industrial & Engineering Chemistry; Medicinal Chemistry; Organic Chemistry; Professional Relations; Business Management. Also: ACS Career Consultant and Workshop Presenter, 2011 to date; California/Silicon Valley Local Sections/AIChE joint Interview Workshop team, 2008 to date; ACS Chemistry Ambassador; Organized and ran YCC-ACS chemical career counseling programs on college campuses, 1978-83.
Several members have submitted comments on Mark's career:
We all remember Mark's modesty and dedication to helping other ACS members. Service to the ACS was deeply rooted in him, as he demonstrated by terms on the CPC and as a California Section Councilor, patiently reporting back on our behalf after every Council meeting. He loved sharing his experience and insights with job seekers at all stages of their careers, and he was equally enthusiastic about public outreach, showing up at school events and festivals whenever he could make it, ready to present demonstrations on almost any chemistry topic. He even walked around the North Bay Science Discovery Day festival with me two weeks after his home in Santa Rosa was destroyed in the Tubbs Fire.
As you know, Mark was dedicated to recruiting the next generation of chemists, and his talent for outreach included audience-pleasing demonstrations for future scientists of all ages. Back in 2011, we took family science night to Hill Middle School in Novato. We were a bit short on liquid nitrogen for making ice cream, but Mark showed up with his own supply to keep us going, and put on a show including roses that shattered in your hands and giant, sausage-shaped green balloons that disappeared into a vat of liquid nitrogen. He was the perfect straight man, complete with protective equipment and a serious expression that belied the spectacle taking place before his eyes. He also put in a full day at the Bay Area Science Festival's North Bay Science Discovery Day in Santa Rosa in 2018, sharing his never-ending delight with the chemistry of UV-color-changing beads and that year's NCW theme, "Chemistry Is out of This World!" I arrived for the afternoon shift, and Mark was still there at the end of the day to help me pack up.
– Alex Madonik
Mark has been a true champion to promote the mission of ACS and tirelessly worked at many local sections as well as in many committees at national level. Always well dressed and smiling, he was a great listener.
– Bhaskar Venepalli, Civentichem, Inc., Councilor from North Carolina Section, and longtime friend and co-worker of Mark and Lee Latimer
He was a very humble and dedicated person, helping others just because of his kind and generous nature rather than for personal gain.
– Bryan Balazs
Many people remember Mark as an ACS Career Consultant or through his activities in the ACS Division of Business Development and Management. However, I want to highlight an area that was also important to Mark, namely SEED. Mark would volunteer to write up the minutes from the National ACS Meetings by soliciting contributions from Section members who attended the Committee meetings. I would contribute notes from the SEED Open meetings, and this would lead to many discussions about SEED. Although not his main ACS focus, Mark was very supportive of new ideas I had to make the CA Section SEED program even better; he was a great listener. He truly understood the importance of this flagship social outreach program started by CA Section member, Dr. Alan Nixon. With a strong SEED program, it is possible to point students toward college and particularly to STEM majors. No other ACS program does this for economically disadvantaged high school students, and Mark appreciated that the mentor/student experience is very precious.
– Elaine Yamaguchi
Mark was a new member of the Younger Chemists Committee (YCC) in 1978. Mark quickly became a leader in the Chemistry Careers program (also known as "the road show") that was performed twice per year. YCC was the beginning of a great ACS career." Mark and I kept in touch over the years. 2017 was a tough year with the Tubbs Fire and the loss of their home. Kathy kept them together, and the move to Washington was positive.
– Al Verstuyft
I've known Mark since 1980 when we both worked for Kodak. In 2002, I linked him to the leader of Seres Laboratories in Santa Rosa who needed a president at a time when Mark was leaving Kodak.
The irony is he was allergic to garlic, but located in the heart of food and wine country. It was great fun having him here and no surprise he became involved with CALACS even though it was a long drive from Santa Rosa for Excom meetings. His dedication to ACS and CALACS has been very evident since he moved to Seattle environs but remained representing CalACS as a Councilor.
It has certainly been a great honor being his friend.
– Lee Latimer
Mark was a special friend and ACS colleague who will be sorely missed by many at both our local California Section and the ACS national level.
I met Mark many years ago at one of our national ACS meetings, long before he joined us in California. I helped recruit him to join the ACS Career Consultant group by writing a strong recommendation letter to CEPA (Committee on Economic and Professional Affairs). I felt Mark would make an excellent ACS Career Consultant even though I was unaware of his earlier involvement with the YCC (Younger Chemists Committee) ACS Careers road show.
After Mark joined the ACS Career Consultants group, we enjoyed working together as ACS Career Consultants and Workshop Presenters for many years at the national ACS meetings, and in more recent years, also working together for California Local Section career programs.
When I was ACS President, I invited Mark to give a talk at one of my presidential symposia at the 2013 National ACS Fall Meeting in Indianapolis highlighting various Career Advancement Opportunities. He gave an excellent presentation on "From the Lab to a Career in Business Development – An Unexpected Career Transition." Mark later provided this content as a great book chapter in one of my ACS Symposium Books entitled "Careers, Entrepreneurship, and Diversity: Challenges and Opportunities in the Global Chemistry Enterprise." If you want to learn more about Mark's remarkable career and what he accomplished, take a look.
Mark was a great friend and left us a legacy with warm memories that will live on forever.
– Marinda Wu