World's Creativity & Innovation Day Celebration: A Conversation with Barbara Burger
When:
April 29, 2021 @ 12:00 pm – 1:00 pm
America/Los Angeles Timezone
2021-04-29T12:00:00-07:00
2021-04-29T13:00:00-07:00
ACS California & AWIS East Bay Joint Virtual Event
This Event is Free (with donation option) & Open to All!
More Details and Registration Here!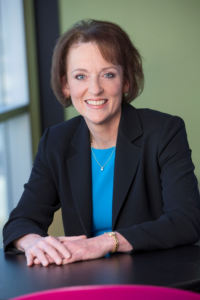 Barbara Burger, PhD
Vice President of Innovation
and President of Technology Ventures
Chevron Corporation
Barbara's many civic and industry affiliations include a seat on the Board of the Oil and Gas Climate Initiative (OGCI) Climate Investment LLP and leadership positions with Houston Exponential, the Houston Symphony Society, and the Rice University Corporate Innovation Advisory Board.
Barbara holds a bachelor's degree in chemistry from the University of Rochester, a doctoral degree in chemistry from the California Institute of Technology, and an academic honor MBA in finance from the University of California, Berkeley. Barbara remains an active alumnus, serving on the University of Rochester's Board of Trustees and the university's River Campus Libraries National Council. She established the Barbara J. Burger Endowed Scholarship in the Sciences at the University of Rochester and founded the Barbara J. Burger iZone where students generate, refine, and communicate ideas for social, cultural, community, and economic impact.
At the California Institute of Technology, Barbara is active with Caltech Women in Chemistry, supporting the careers of graduate students in chemistry and related sciences. Barbara also serves on the Strategic Advisory Board for the Resnick Sustainability Institute at Caltech.