Bimonthly Happy Hour and Career Conversations: Confidence
Bimonthly Happy Hour and Career Conversations
This month's topic: Confidence
A co-sponsored online event between ACS California Section and AWIS East Bay
In this career development conversation with Dr. Barbara Smith, we will discuss "Confidence". Come prepared by reading these two HBR articles (1,2) and reflecting on how confident you feel at work and ways to overcome self-doubts.
We all have been challenged with self-doubt.  Let's reflect on how we can individually overcome the barriers in front of us and in organizations we can combat the unconscious biases preventing the equal promotion of men and women to leadership roles.
Speaker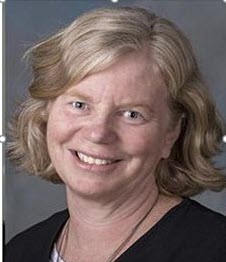 Barbara Smith is former Vice President of Products & Technology for Chevron Oronite Company, a position she held from 2013 until her retirement last year.   Over her 31-year career with Chevron, Barbara held a variety of technical, business and leadership roles.   She has a bachelor's degree in chemical engineering from the University of Canterbury, New Zealand, and both a master's degree in technology and policy (1984) and a doctorate in chemical engineering (1989) from MIT.
A native of New Zealand, Barbara loves finding adventure and camaraderie outdoors.  She is committed to supporting girls and women in STEM.
RSVP here!
Zoom link to be shared with attendees the day of the event.
For questions:  email taheri@ucdavis.edu