CALACS ChemLuminary Finalist Categories
A sustainable alternative to a poster for the 2022 Fall ACS National Meeting. 
The California Section of the American Chemical Society promotes chemistry and the chemical profession in the Northern California area: We provide programs and services for members, recognize and assist educators and students, and host public outreach events to convey the importance of chemistry in today's rapidly changing technological society.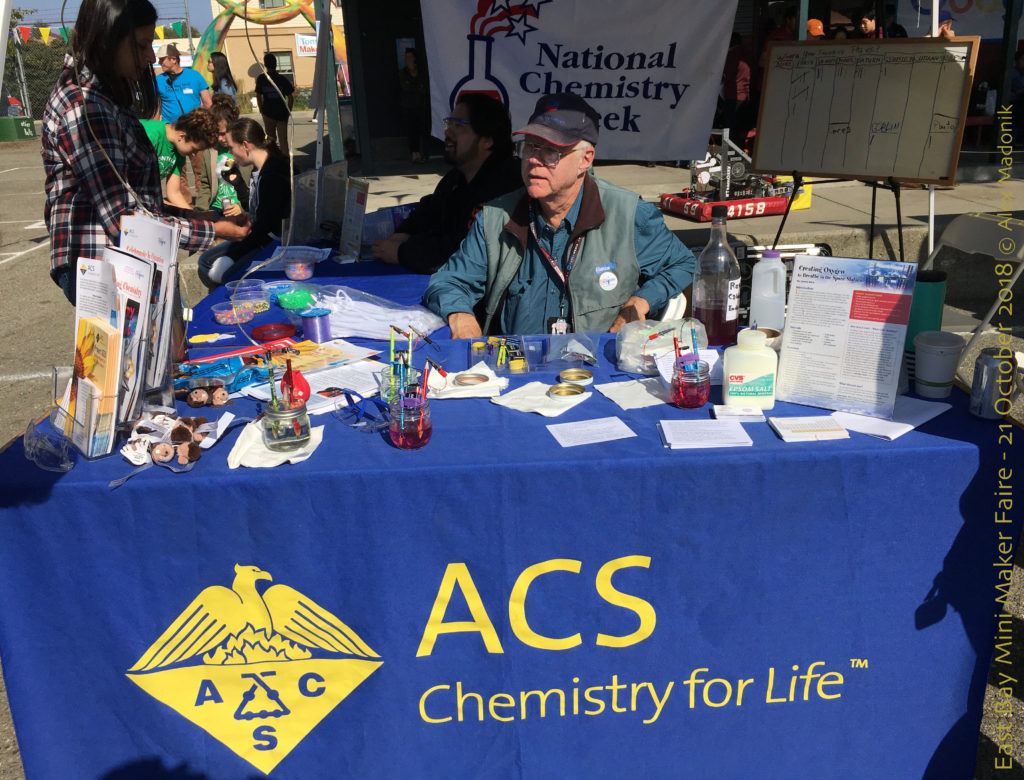 Best New Senior Chemists Activity within a Local Section
Water Management In The Era Of Climate Change: California And Michigan Experience
Using a Senior Chemist's Committee grant, a joint panel discussion was held with the Huron Valley Section around Ann Arbor, MI. The event was coordinated by Mary Lynam of Huron Valley and Lee Latimer of CalACS. Spekers were Kris Olson, Watershed Ecologist, Huron River Watershed Council, and Ben Bray, Senior Civil Engineer, East Bay Municipal Water District in Oakland, CA.
Outstanding Global Partnership Award

IUPAC's Global Women's Breakfast - Virtual Networking event
CalACS participated in the annual IUPAC's Global Women's Breakfast. This year the theme was "empowering diversity in science". Cal ACS partnered with Local ACS sections (Portland, Silicon Valley, Puget Sound, Berkeley student affiliate chapter, Northeastern student affiliate chapter), Assoc. Of Women in Science (AWIS, Seattle and East Bay chapters), NOBBCHE, AICHE Northern California chapter, University of British Columbia, NorCal Society of Toxicology chapter, CalState East Bay, Chinese American Chemical Society to create a "diverse" science event and develop relationships with and support other professional societies.
Outstanding U.S. National Chemistry Olympiad
The California Section is an enthusiastic supporter of the Chemistry Olympiad. The past year presented both opportunities and challenges to the California Section in overseeing the Chemistry Olympiad. The Section has been looking for ways to increase participation into the areas of our Section beyond the immediate Bay Area. To this end, our Section has a travel voucher of up to $250 for up to three students who live 75 or more miles from the Bay Area to participate in the national exam assuming that the national exam would have been an in-person event.
This fall, we continued our partnering with chemistry and chemical engineering students at the University of California, Berkeley who tutor students in chemistry at Galileo High School in San Francisco, a school with economically disadvantaged students and high minoritized population. We also expanded our program to tutor high school chemistry students on the Olympiad. We invited students from all high schools in our Section and over one-hundred students started in the program this fall although several have dropped out over time. The tutoring occurs weekly via Zoom and students were placed in groups based on performance on a placement test.
Outstanding Performance by a Local Section – Large Size Category
Below is a list of events put on by our section. Additionally, our committees have been very active in 2021, and you can find more information on their activities in the links below.
Our Outreach committee is deeply involved with local student sections as well as the local science outreach communities to provide events and scientific expertise to our area. From National Chemistry Week events, Earth Day events, and other National led events to broad local events like Bay Area Science Festival, our section is active in bringing our love and enthusiasm for science to future members and the wider society. Read more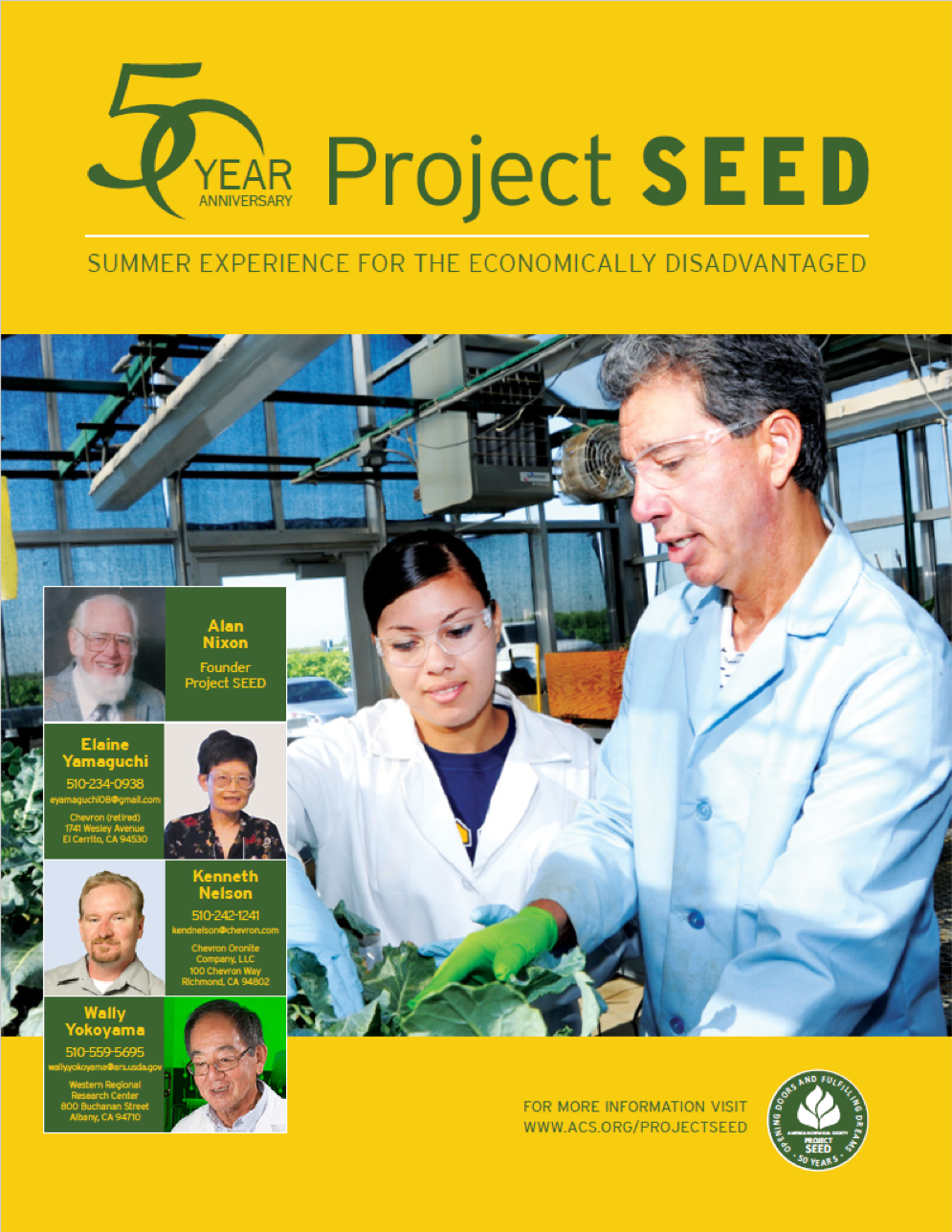 Our section had a robust and award winning Project Seed program. This section has funded hundreds of students throughout the years and has successfully advocated for students in our section. Read more
Our monthly publication, The Vortex, has relevant articles for our members and write-ups of our events. Peruse the editions below from 2021.