Virtual #ACSKidsZone – An Online Chemistry Event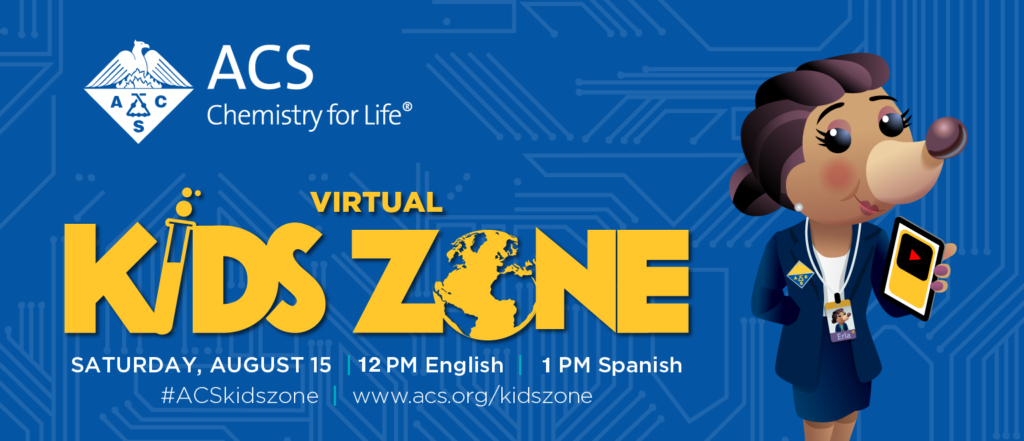 Saturday, August 15, 2020 –
12 PM in English – 1 PM PDT en Español – REGISTRATION
Explore the wonders of chemistry with the American Chemical Society's (ACS) online Kids Zone science event Saturday, Aug. 15, noon to 2 p.m. PDT featuring Miss Camille Schrier — Miss America 2020 — and more distinguished guests. Host Bibiana Campos Seijo, Editor-in-Chief of Chemical & Engineering News, will lead viewers through four different virtual hands-on activities conducted by popular STEM advocates. This #ACSKidsZone event for ages 10+ will be offered in English and Spanish.
More information, including activity write-ups and educational resources, will be available at www.acs.org/kidszone.
This outreach event is part of the ACS Fall 2020 Virtual Meeting & Expo (www.acs.org/nationalmeeting) that will be held virtually Aug. 17-20. The meeting's theme "Moving Chemistry From Bench to Market" delves into the vital role of chemistry in innovating products that better our lives.