IYPT 2019 – International Year of the Periodic Table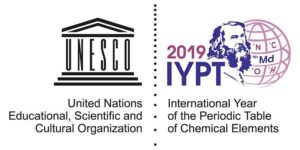 UNESCO and IUPAC are celebrating the 150th anniversary of the publication of Mendeleyev's Periodic Table of the Elements with IYPT2019!
Cal ACS members joined the Marin Society of Artists at a reception for their new exhibit, Elements.  This show continues through February 2nd.  You can contribute to the Periodic Table designed by Gail Morrison: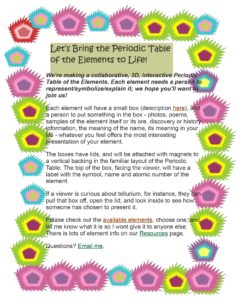 Visit her web page
Cal ACS will incorporate this theme into our outreach events throughout the year.
Stay tuned!